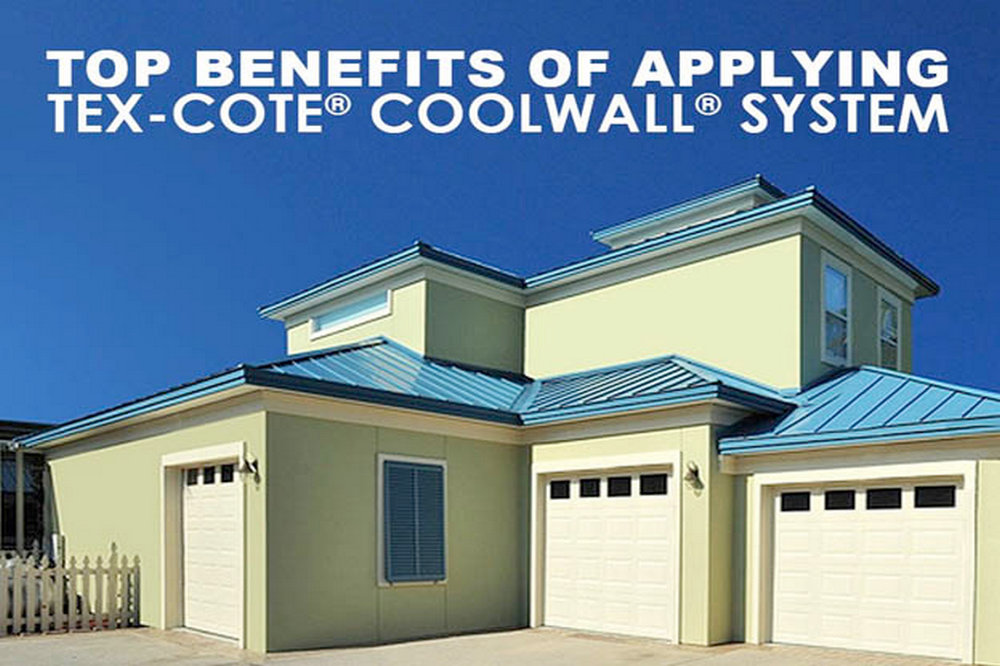 BBB Accredited Business.
A+ Rating
100% Financing,
No Money Down Get
Prequalified In Minutes
Over 19 Years Of Experience
Licensed , Bonded Insured
Thousands of customers all
over Southern California
3 Ways Coolwall Exterior Coating Benefits Your Home
Your home represents one of the largest investments you'll make in your life. Shouldn't you do everything you can to protect it? CoolWall exterior coating has many benefits to your home, and is designed to both protect both your home and reduce energy costs.
There is nothing else like this exclusiveCoolWall product.
Specially formulated to reflect the sun's heat, applying CoolWall exterior coating on your san Diego home can lower exterior wall surface temperatures by as much as 40 degrees when compared to traditional paints. Better than paints and stains, much less expensive than vinyl and fiber-cement siding, and more advanced than any other coating system on the market today, CoolWall is the only coating system tested and proven effective by the US Department of Energy's Oakridge National Laboratory to save you on cooling costs. More importantly, this system is the only true "GREEN" coating system.
With the CoolWall system, you can end the repainting cycle!
How CoolWall Works
CoolWall exterior coating systems use the same heat reflective technology the military uses to reduce "heat signature" (the solar heat absorbed by planes and vehicles). Much like a military vehicle, your home absorbs heat from the sun too. But unlike the military, your home's enemy isn't another army – it's the escalating cost of electricity.
CoolWall coating has been specially formulated to reflect solar heat by changing the invisible portion of the light spectrum helping reflect heat without changing color.
CoolWall Coating Energy Savings
On a hot San Diego day, the sun can beat down on the walls of your home absorbing as much as 90% of the radiant energy (or heat)! Even white walls can absorb significant solar radiation. All that heat makes the inside of your home hot and uncomfortable. Running air conditioning to cool your home can be extremely expensive.
In fact, a central air conditioning system uses about 3500 watts, or 3.5kWh every hour. And in some areas of the country, cooling even a moderate size house requires over 1500 hours of air conditioning operation a year. Now, CoolWall – an advanced exterior coating system tested by the Department of Energy to lower interior temperatures – can make your home more comfortable while reducing your use of air conditioning.
* Based on an 1,100 sq. ft. house.
CoolWall Fade Block Protection
Over 570 heat reflective colors to choose from!
CoolWall Exterior Coating Systems regularly undergo accelerated weathering tests comparable to those used on today's advanced automotive paints. As a result, CoolWall Exterior Coating Systems are proven to be highly resistant to fading.
Accelerated weathering with 5000 hours of testing is equivalent to approximately 10-12 years of southern exposure (much longer in northern climates). Every 1,000 hours is equivalent to 2-3 years of exposure.
If you have any questions, or to schedule a free estimate please call 858-792-9444 or send us a message