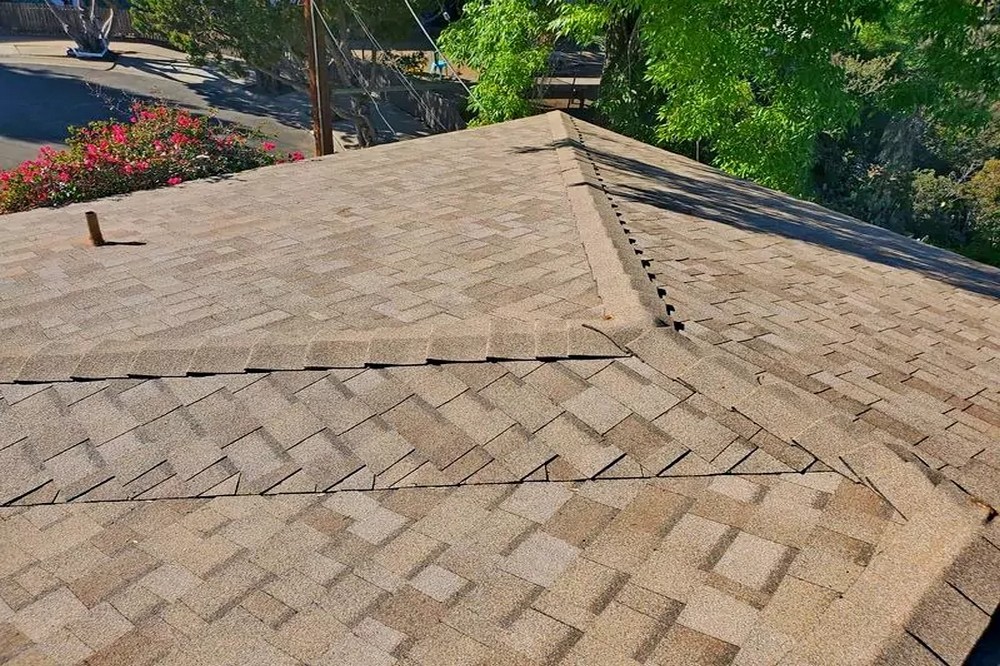 BBB Accredited Business.
A+ Rating
100% Financing,
No Money Down Get
Prequalified In Minutes
Over 19 Years Of Experience
Licensed , Bonded Insured
Thousands of customers all
over Southern California
Genesis Home Improvements are experts in the art of home transformation; we firmly believe that investing in your home is an investment in your future. Today, we invite you to explore 4 Reasons Why You Should Invest In Your Roof. Your roof is not just a covering; it's a shield, an energy-saving ally, a symbol of beauty, and a wise financial investment. Join us as we unveil the four compelling reasons why investing in your roof with Genesis Home Improvements will not only protect and elevate your home but also enhance its value and make your dreams shine brighter than ever before.
Shielding Your Haven: Protection from the Elements
Your roof is the guardian of your home, protecting you and your loved ones from the whims of Mother Nature. From scorching sun rays to torrential rains, blustery winds to snow-laden winters, your roof stands strong as the first line of defense. However, over time, wear and tear can compromise its efficacy, leading to leaks, structural damage, and potential health hazards from mold and mildew. By investing in a high-quality roof with Genesis Home Improvements, you secure your haven against the elements and safeguard your cherished memories.
Enhancing Energy Efficiency: Savings That Count
An energy-efficient roof not only keeps you cozy but also offers substantial savings on your utility bills. Older or damaged roofs can allow temperature fluctuations, leading to increased heating and cooling costs. Our cutting-edge roofing solutions ensure superior insulation, reducing energy waste and elevating your home's energy efficiency. A wise investment in your roof today can yield significant financial benefits for years to come.
Elevating Curb Appeal: Beauty Beyond Compare
Your roof is the crown jewel of your home's exterior, significantly influencing its curb appeal. A well-maintained and aesthetically pleasing roof enhances the overall allure of your property, leaving a lasting impression on visitors and potential buyers alike. At Genesis Home Improvements, we offer an array of materials, styles, and colors that will match your unique vision and complement your home's architecture, truly making it a sight to behold.
Boosting Property Value: A Wise Investment
Investing in your roof is not just an expense; it is a valuable investment in your property. A structurally sound and visually appealing roof increases the market value of your home, giving you an edge in the real estate market should you decide to sell in the future. Prospective buyers seek homes with well-maintained roofs that offer peace of mind and long-lasting performance. A small investment today can translate into higher returns and a faster sale when the time comes.
Contact Genesis Home Improvements Today – Your Roof's Best Friend!
With decades of experience and a passion for excellence in San Diego, Genesis Home Improvements is your partner in securing the longevity and beauty of your roof. Our skilled team of experts is dedicated to delivering top-tier roofing solutions, tailored to your preferences and budget.
Don't wait for the signs of roof deterioration to manifest. Contact Genesis Home Improvements at (858) 792-9444 for a comprehensive roof inspection and personalized consultation. Together, we'll chart a path toward a secure, energy-efficient, and stunningly beautiful roof for your cherished home.
Remember, your home deserves the best, and with Genesis Home Improvements, that's exactly what it will get. Your haven is our priority, and we are excited to embark on this transformative journey with you!
Take the first step towards a better tomorrow for your home – Contact Genesis Home Improvements today!