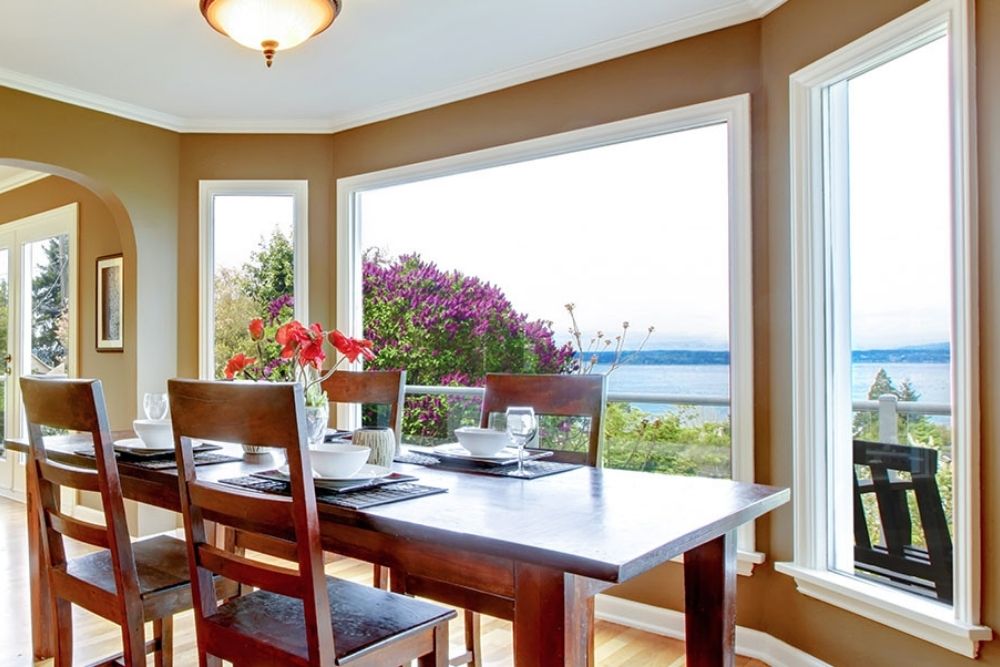 BBB Accredited Business.
A+ Rating
100% Financing,
No Money Down Get
Prequalified In Minutes
Over 19 Years Of Experience
Licensed , Bonded Insured
Thousands of customers all
over Southern California
5 Reasons Why You Should Invest In Panoramic Windows
Panoramic windows are the ideal solution for rooms and spaces where a lot of light is desired together with ample passage to an outdoor terrace or patio – especially if there's a particularly attractive view outside you want to bring into your home. This short article covers 5 reasons why Panoramic Windows may be a good investment for your home.
1. Invite more light into your home and enjoy grander views.
Enjoy grander views. Slim-profile framing maximizes visible glass area and creates a contemporary look.
They are not just aesthetically stunning though, there are a few other reasons besides the appearance that may cause your to consider Panoramic windows for your home
2. Leading Edge Energy-Saving Technology
Panoramic windows are available in two proprietary high performance glazing systems, Infinit-e Plus™ (standard) and QuadraTherm™ (optional), that exceed Energy Star requirements and help you save on energy costs year-round.
Genesis Home Improvements works with Anlin Windows and Doors, whose proprietary Platinum Elite™ is a multi-chambered structural silicone foam spacer that provides superior insulation within the insulated glass unit and improves condensation resistance.
3. Security & Safety
Panoramic windows pass the forced entry resistance test and Anlin has earned all three certifications of the American Architectural Manufacturers Association (AAMA) Gold Label. A pull-tight cam lock and continuous interlocking rail prevent "jimmying" the lock from the outside.
4. Comfort, quality and ease of use
Thicker vinyl and more inner chambers help reduce the flow of heat and cold through the frame. Corners are precision made and finished by hand for an especially smooth finish. High quality rollers and a constant-force stainless steel balance system make sliding and hung windows easy to operate.
5. A Superior Warranty
Genesis Home Improvements backs all its products with a lifetime labor warranty, and Anlin provides the most inclusive lifetime warranty in the industry for their Panoramic Windows. Should your windows ever require warranty repairs, Anlin will make them, free of charge, for as long as you live in the home. Anlin's lifetime warranty coverage is also transferable to one subsequent homeowner should you sell your home. That's two lifetimes of truly worry-free windows.