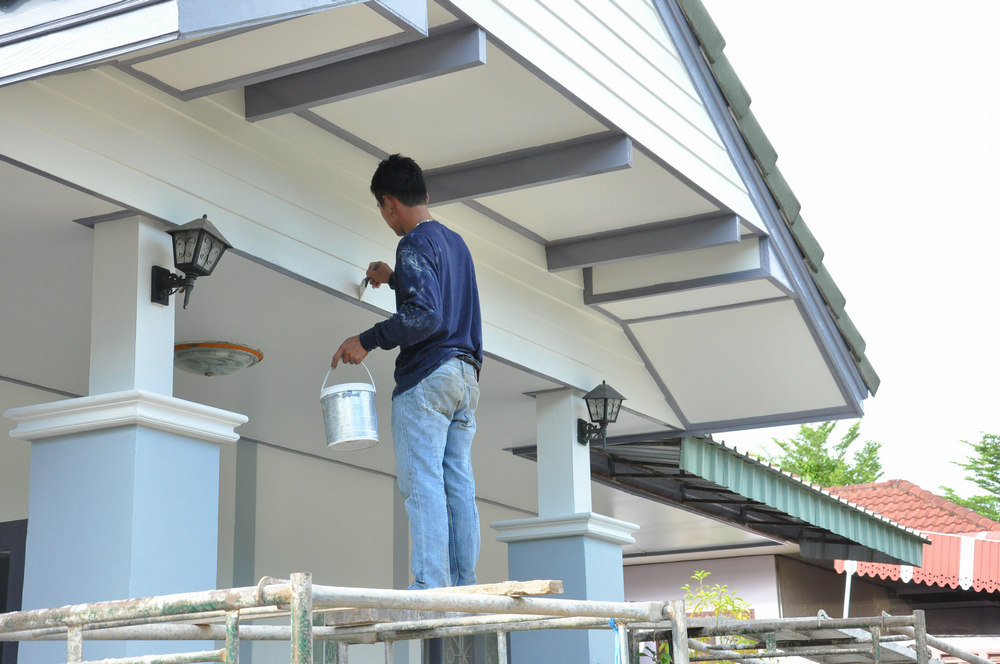 BBB Accredited Business.
A+ Rating
100% Financing,
No Money Down Get
Prequalified In Minutes
Over 19 Years Of Experience
Licensed , Bonded Insured
Thousands of customers all
over Southern California
One thing many homeowners may not know is when it's time to paint their homes. Paint acts as one of your home's best defenses against the weather. It's also one of the first impressions your guests receive when visiting. Having an updated paint job that wows is just one step towards the home of your dreams. This blog lists the 6 signs it's time to paint your home's exterior, making it look great and adding another layer of protection.
How Often Should I Paint My Home's Exterior?
Every home is different, and the timing varies depending on location, weather, and the previous paint job. For example, a home on a cold, windy coast might need to be repainted every two years, while a more temperate climate might get away with waiting a decade. There isn't a set timeline for every home, but experts recommend repainting the outside of your home every 5-10 years.
Signs It's Time to Repaint
Some things are apparent, like chipped or peeling paint, but some less obvious signs indicate it's time to repaint. Here's what to look out for: 
1. Faded or Discolored Paint
Faded and discolored paint is a sign your paint is old, but it can also indicate below-the-surface issues with your home or the paint itself. Paint will fade in the sunlight over time, but if it's fading on the shady side of the house, you could have issues with water intrusion or your vapor barrier. Water stains dripping down the side of the house will let you know this is the case. You'll need to isolate and repair the issue before repainting. Paint can also discolor in the sun. To keep your farmhouse yellow from turning into a muddy beige, use UV/fade-resistant paint.
2. Cracked, Flaking, Bubbling Paint
A climate with hot, humid summers and harsh, cold winters can lead to cracked, flaking, or bubbling paint. These abnormalities can also be signs of wet rot, dry rot, or mold. You'll need to replace the damaged materials before you paint because the paint won't stick to rotted wood.
3. Shrinking, Discolored, or Hardened Caulk
Since caulk expands and contracts as your home is exposed to a range of temps, it can lose its elasticity over time. Consider repainting if the caulk around your windows and doors shows signs of wear. If the caulk is shrinking, discolored, or hard to the touch, it will need to be replaced. Many house painters will redo your caulk as part of a paint job.
4. Your Home Looks Less Appealing
If your house looks worn down, the trim is dingy, and the paint is faded, it might be time for a fresh coat. Not only will your home look fresh and inviting, but it'll also increase your home's value.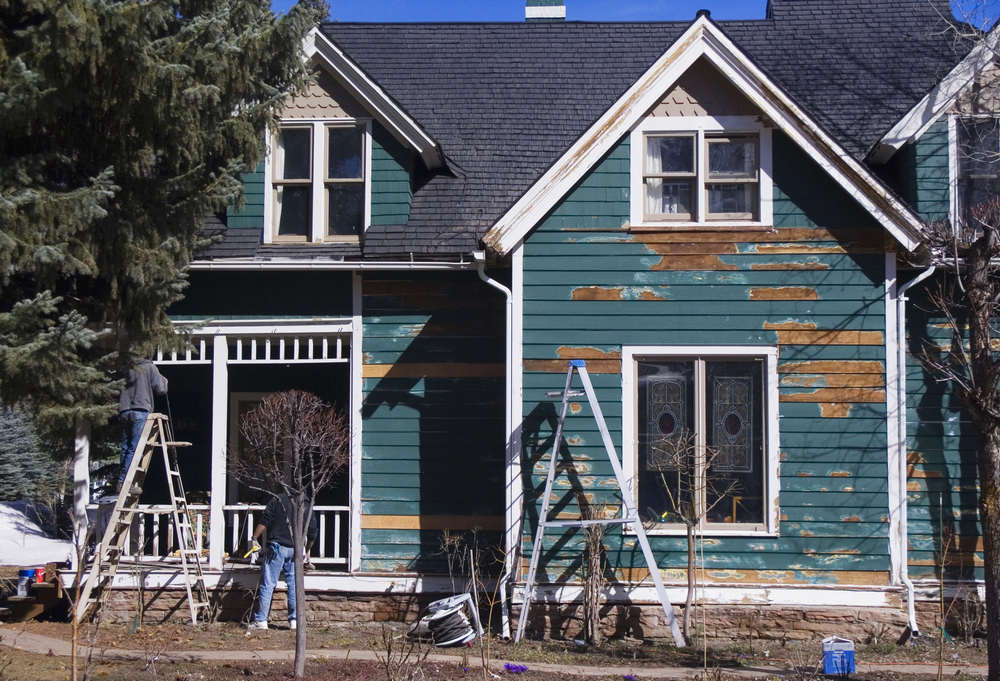 5. Your Home Is New
We know; why would you need to paint a new house? Contractors typically spray just one coat of paint over pre-primed wood. They depend on the primer to act as an undercoat and protect your home. But one coat of paint might not prevent damage over the long haul. So, if your home is new, expect to repaint within the first five years to prevent long-term damage.
6. Your Paint Hasn't Chipped or Peeled
Painting your house before you see chipped paint can help to prevent damage to your home's exterior. It also minimizes the need for prep work like scraping, re-caulking, and replacing wood. You don't have to wait until your paint shows signs of damage to call in a pro. 
Paint Your Exterior with Genesis Home Improvements
Exterior painting is a big job that requires special equipment and experienced exterior painters. At Genesis Home Improvements, we are professionals with the skills and knowledge to provide you with a paint job that will add beauty and protection to your home. Call us at (858) 792-9444 or click here for a FREE quote!