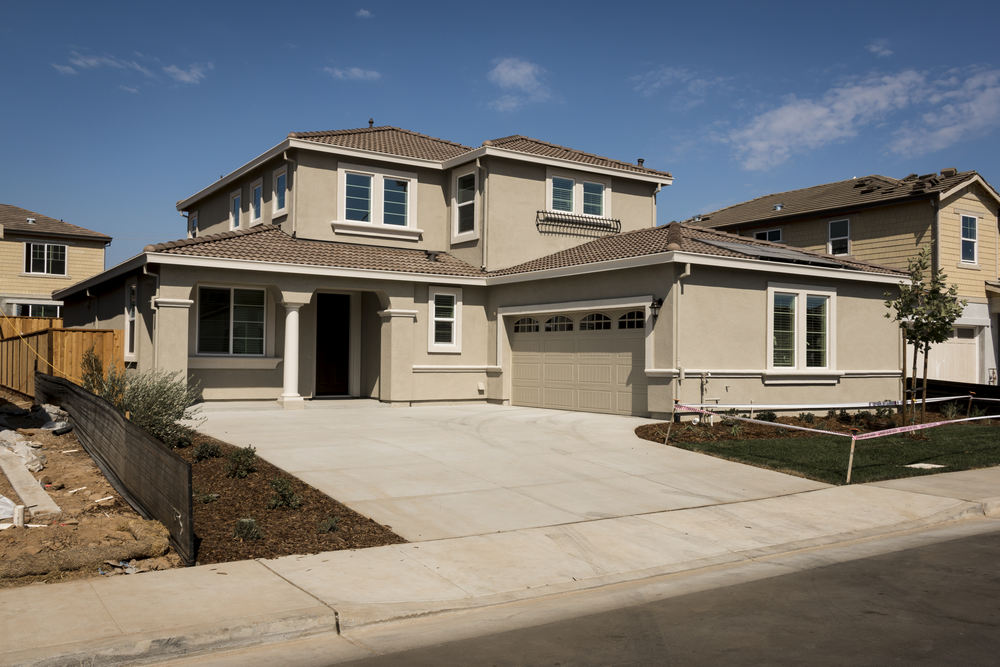 BBB Accredited Business.
A+ Rating
100% Financing,
No Money Down Get
Prequalified In Minutes
Over 19 Years Of Experience
Licensed , Bonded Insured
Thousands of customers all
over Southern California
Choosing the best windows for your home's window replacement is important. You want to ensure that you are receiving the best windows, made from the best materials, that are going to provide you with energy-saving and comfortability benefits. One customized window option to select from are those made from virgin vinyl. This blog will discuss the benefits of custom windows made from virgin vinyl and what they can provide for you and your home.
What are Custom Replacement Windows?
Custom replacement windows are windows that are specifically designed and manufactured to fit the dimensions of an existing window opening. They are typically used to replace old or damaged windows in a home or building and are made to order based on the specific dimensions and requirements of the window opening. Homeowners in the San Diego area choose custom replacement windows because they can be designed and manufactured to meet specific energy performance ratings and requirements, which can help improve the home's energy efficiency and reduce energy costs.
Old windows are unsightly, and it is a big benefit that custom replacement windows can be made in a wide range of styles, colors, and finishes to match the homeowner's personal preferences and the design of the San Diego home. The ability to choose your windows' style can help improve the home's overall appearance and increase its value. Custom replacement windows are typically made from the latest high-quality materials using the current window manufacturing techniques, which can help to ensure that they are durable and long-lasting.
There are also some unexpected bonuses that go with custom replacement windows in San Diego, such as ease of operation, security, and noise reduction. The greatest benefit is probably customization; because custom replacement windows are made to order, you can specify the specific features and characteristics that you want in your windows, such as the type of glass, the frame material, and the hardware.
Why Are Custom Virgin Vinyl Windows Superior?
Custom virgin vinyl windows are made from PVC (polyvinyl chloride) that has not been recycled or repurposed from other sources. Virgin vinyl is a type of plastic that is commonly used in the manufacturing of windows and other building products because it is durable, low-maintenance, and energy-efficient.
Some of the benefits of using virgin vinyl windows include the following:
Durability: Virgin vinyl is a strong and stable material that is resistant to warping, fading, and cracking. This makes it a good choice for windows that will be exposed to extreme weather conditions.

Low maintenance: Virgin vinyl windows do not require painting or staining, and they are easy to clean with just soap and water.

Energy efficiency: Virgin vinyl is a good insulator, and it can help to reduce heat transfer through your windows. This can help to improve the energy efficiency of your home and reduce your energy costs.

Aesthetics: Virgin vinyl windows come in a wide range of colors and styles, so you can choose a look that matches your personal style and the exterior of your home.
It's important to keep in mind that the quality of virgin vinyl windows can vary depending on the manufacturer and the specific product. It's a good idea to do your research and choose a reputable brand to ensure that you are getting a high-quality product. You should also consider other factors, such as the window's size, style, and energy performance ratings, to ensure that you are getting the best product for your specific needs and budget. 
Get Custom Virgin Vinyl Windows with Genesis Home Improvements
At Genesis Home Improvements, we offer high-performance custom virgin vinyl windows that are designed to be energy-efficient, durable, and low-maintenance. They are made from premium virgin vinyl, which is a strong and stable material that is resistant to warping, fading, and cracking. The windows are also equipped with a number of energy-saving features, such as multiple panes of Low-E glass, warm-edge spacers, and argon gas fills, to help reduce heat transfer and improve energy efficiency. To begin your vinyl window replacement project, call us at (858) 792-9444 or click here for a free quote!