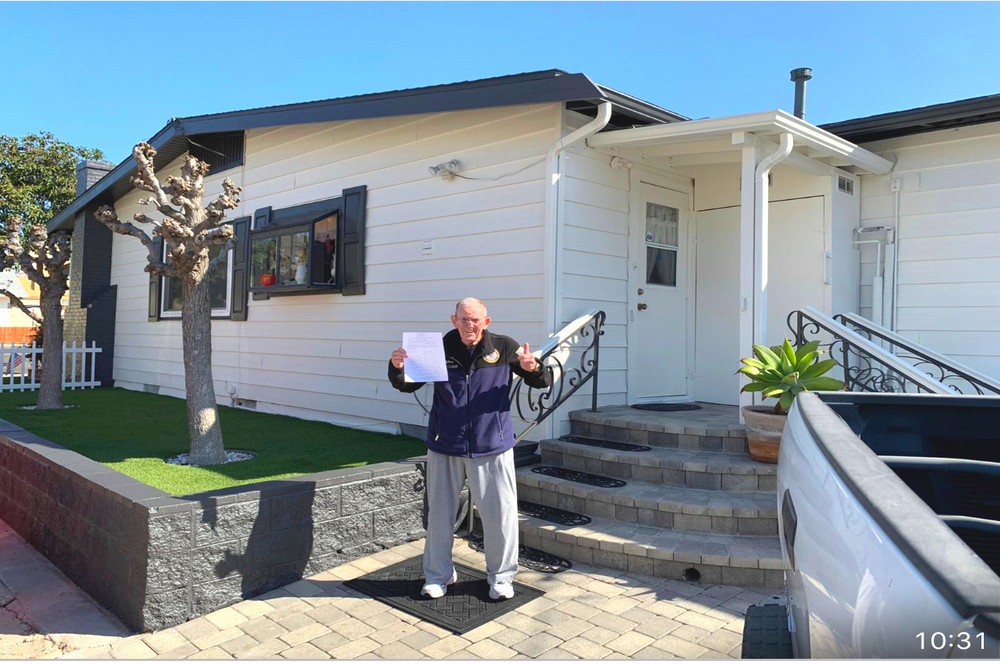 BBB Accredited Business.
A+ Rating
100% Financing,
No Money Down Get
Prequalified In Minutes
Over 19 Years Of Experience
Licensed , Bonded Insured
Thousands of customers all
over Southern California
Genesis is Essential
To our Valued Customers;
Our team at Genesis is aware the Covid19 virus is in everyone's thoughts at this time. Genesis knows that your family's health is most important. We are drawing our information from the Center for Disease Control (CDC) website at cdc.gov/coronavirus/2019-ncov/about/index.html. Following the guidelines, we have educated our staff and are taking the specific precautions of keeping our hands off our faces, washing our hands with soap, and staying hydrated. We are also doing a health check with our team each morning to help us stay aware of everyone's status.
Genesis is still providing advice, estimates, inspections, and installations. We will be providing as much assistance as possible over the phone at 858 792 9444. Additionally, as long as your immediate family is healthy, we will send out our team to your home for a proper evaluation of your needs. We do understand there may be a delay in actually moving forward with your needed repairs and, in many cases, can extend a purchase window for up to 90 days. We are also offering discounted labor on select projects when crews and customers are immediately available. Please call Genesis for any home remodels needs at 858 792 9444.
All of our customers can continue to expect:
Excellence and Professionalism
After working in all phases of the home remodeling business for over 19 years, a small group of us set out to create a company that would provide homeowners with the most convenient and quality remodeling experience.We have the experience, personnel and resources to make the project run smoothly.
We can ensure a job is done on time. We combine quality workmanship, superior knowledge and low prices to provide you with service unmatched by our competitors.
Work with us involves a carefully planned series of steps, centered around a schedule we stick to and daily communication.
Energy Efficient Company
We can help you save money, make your home more comfortable, and do right by the environment with your next home-improvement project.
Durable, energy-efficient products require less maintenance and will increase the resale value of your home. Improving the energy performance of your home is good for the environment because it helps reduce the amount of pollution and carbon dioxide your home produces.
Most importantly, your family will benefit from a home that keeps you comfortable regardless of the season, has healthier indoor air quality, and saves money on your utility bills.
Personalized Approach
Genesis staff all live and work in our local communities. Every person we serve and home we improve adds immense pride to our team. We will remember you when we see you at the grocery store or gas station, and know you will remember us. Doing things the right way, and the way we say we will, earns us a great opportunity to build relationships within our own neighborhoods. Give us a shout and see how our team can help you.
​Our success is attributed directly to our team. You can feel it when you walk into any of our locations. There is an atmosphere of teamwork, community, unity and drive.
​We start every day with a meeting to make sure every employee is informed of the latest in product development, installation procedures, new guidelines either state or federal, and recognition of successes from the previous day.
We look forward to the opportunity to work for you and if your home is in need of upgrades or improvements, consider hiring Genesis, your trusted, safe San Diego home improvement company.
Call today to speak with a specialist at 858–277–1803, and ask about our promotions, or take advantage of our spring savings program by booking a consultation online.