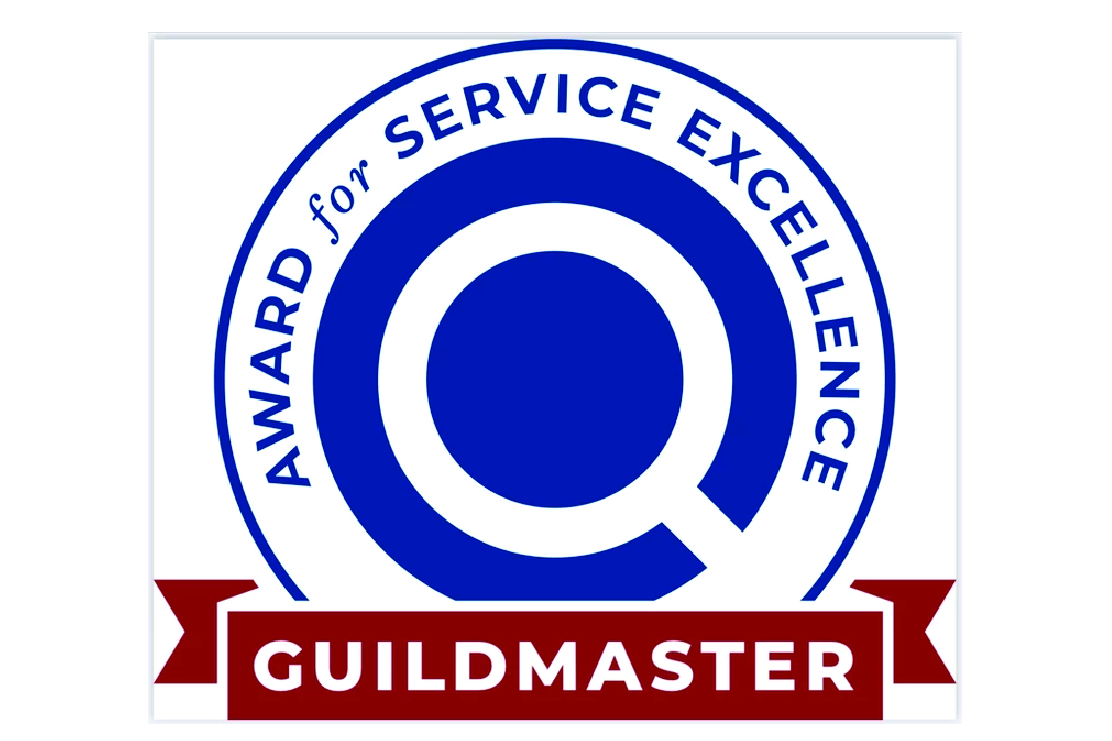 BBB Accredited Business.
A+ Rating
100% Financing,
No Money Down Get
Prequalified In Minutes
Over 19 Years Of Experience
Licensed , Bonded Insured
Thousands of customers all
over Southern California
Guildmaster Award
We are excited to announce Genesis Home Improvements received a 2021 Guildmaster Award from GuildQuality for demonstrating exceptional customer service within the residential construction industry.
Since 2005, GuildQuality, an Atlanta-based third-party customer satisfaction surveying company, has powered the Guildmaster Award to recognize and celebrate home building, remodeling, and contracting professionals demonstrating the highest level of customer service within the U.S. and Canada.
Out of nearly 2,000 eligible applicants, Genesis is one of 400+ businesses within the residential construction industry recognized by GuildQuality for consistently delivering superior customer care. In determining which businesses received the 2021 Guildmaster Award, GuildQuality reviewed thousands of survey responses submitted by customers of Guildmaster candidates and considered two primary metrics for each candidate: the percentage of customers stating they would recommend the business to a friend and the percentage of customers who responded. Genesis achieved a recommendation rate of 90% or above from their customers surveyed by GuildQuality.
About Genesis
Our ownership group recognized the industry needed to improve. The experience earned from performing and managing thousands of projects has put Genesis Home Improvements in a unique position to help our customers homes truly have a new beginning. ​ This mission is still going strong. Our goal has always been to strive to provide the absolute best remodeling experience possible. We have established the top team in San Diego. Our team excels at problem solving. We will find the solution your home needs.
After working in all phases of the home remodeling business for over 19 years, a small group of us set out to create a company that would provide homeowners with the most convenient and quality remodeling experience.We have the experience, personnel and resources to make the project run smoothly.
We can ensure a job is done on time. We combine quality workmanship, superior knowledge and low prices to provide you with service unmatched by our competitors.
Work with us involves a carefully planned series of steps, centered around a schedule we stick to and daily communication.
Genesis staff all live and work in our local communities. Every person we serve and home we improve adds immense pride to our team. We will remember you when we see you at the grocery store or gas station, and know you will remember us. Doing things the right way, and the way we say we will, earns us a great opportunity to build relationships within our own neighborhoods. Give us a shout and see how our team can help you.
Our success is attributed directly to our team. You can feel it when you walk into any of our locations. There is an atmosphere of teamwork, community, unity and drive.
We start every day with a meeting to make sure every employee is informed of the latest in product development, installation procedures, new guidelines either state or federal, and recognition of successes from the previous day.
We can help you save money, make your home more comfortable, and do right by the environment with your next home-improvement project. Simply give us a call at 858-792-944 or visit us online.
About GuildQuality
Over 2,000 residential construction professionals rely on GuildQuality's customer satisfaction surveying and reporting software to help them deliver exceptional customer service and get the recognition they deserve for their commitment to quality. Join GuildQuality's network of builders, remodelers, and home service professionals and see your company through your customers' eyes.