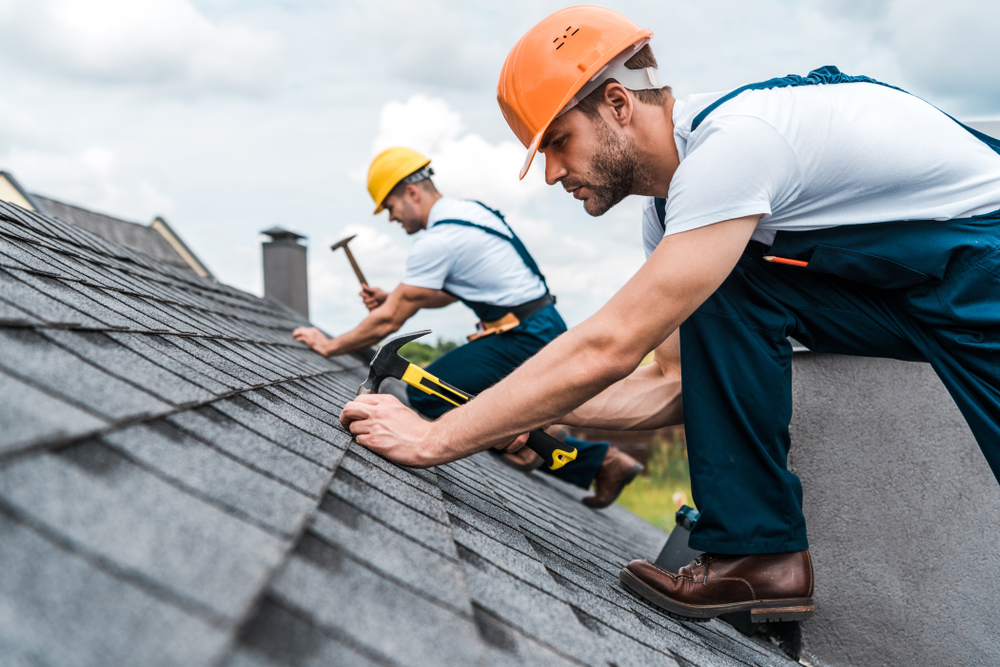 BBB Accredited Business.
A+ Rating
100% Financing,
No Money Down Get
Prequalified In Minutes
Over 19 Years Of Experience
Licensed , Bonded Insured
Thousands of customers all
over Southern California
Getting a new roof is a great way to ensure your home is in top shape. Your home is your biggest investment, and your roof is one of the most important elements guaranteeing its protection. Are you getting it replaced soon? If so, you may wonder how to prepare for a roof replacement. Our latest article shares tips to help make the process go as smoothly and efficiently as possible.
Clear Your Roof
When prepping your home for a roof replacement, you first want to clear your roof. You want to make sure there isn't anything in the way. You want to remove anything from antennas, satellite dishes, or debris. Clearing your roof will allow the roofers to come in and do their job as quickly and easily as possible. The last thing you would want is for your home to be exposed for a prolonged period of time.
Prepare Surroundings
Clearing your roof is a great first step to prepping your home for a roof replacement. After you've cleared your roof, you next want to prepare your surroundings. Preparing your surroundings means pruning any trees and removing any belongings from the area that can get in the way of the roofers. Consider your patio furniture, decorative elements, kid's toys, and even your car. Make sure they are placed to the side and adequately protected against debris or accidents. You also want to make sure your windows are secured and kept shut to avoid any debris from coming into the home.
Secure Items in Your Attic
After you've cleared your roof and prepped your surroundings, you next want to secure and protect the items in your attic. In doing so, you'll want to put away things in your attic in sealed plastic bins or cover them up with a tarp. During the tear-away process, dust or loose items can fall through, so it's essential to keep things below safe.
New Roof Replacements
A new roof replacement is a big job to take on. There are many things you should do before a roof replacement to ensure your home is protected throughout the process. You want to clear your roof and the surrounding area. And also, make sure the items in your attic are protected. Hiring an experienced crew will ensure you have all your boxes checked from start to finish. They will give you all the information you need right off the bat, so there won't be any surprises, and you know exactly what to expect. Working with an experienced crew will give you peace of mind, knowing your home is in good hands and the job will be completed to your satisfaction. If you're looking for an expert roofing contractor, look no further than Genesis Home Improvements. Call us at (858) 792-9444 or click here for a FREE quote!