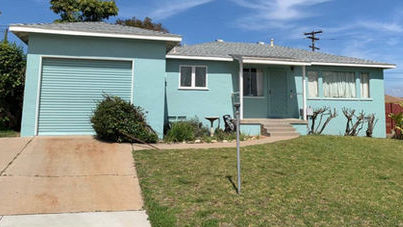 Genesis Home Improvements just completed a house painting project in Imperial Beach, CA 91932.  This home has been truly transformed to a new beginning.  The family chose Alaskan Jade and Florida White to update the look.  
This process started with a home inspection and free estimate.  After looking over the options they chose the Coolwall coating system.  The next step is the wash of the home to remove dirt, mold, poor stucco substrate and termite damaged wood.  Next is the prep.  This stage is very important.  Time was taken here to properly repair and care for the stucco so it would absorb the primer.  The wood was sanded, repaired, and replaced as necessary to meet Genesis and TCA installation standards.  Finally the home was ready for the primer and final coating.  After completing the coolwall in Imperial Beach 91932 the house was transformed.
Thank you, Barber family for trusting Genesis to work for you. 
For a free inspection or estimate please contact Genesis or Call us @ 858 792 9444