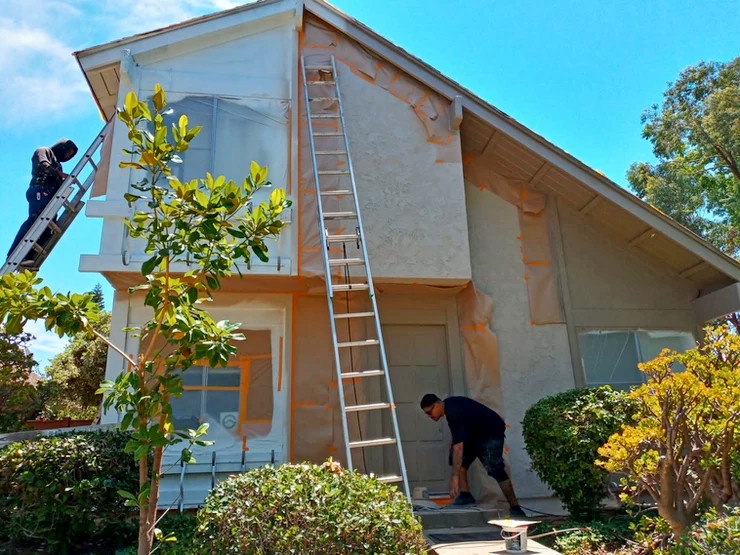 We have been hired to paint a home in Tierra Santa for Mrs Mulkanis. During the complimentary quote we inspected her home to see if there were any ares that need to be addressed before applying the coating.
Once the work began, we began by trenching around the perimeter of the home, so as to prevent ground moisture and decay. We then power washed the home to remove loose dir, stains, and any loose paint. Our team then repaired and patched areas that had decayed before we coat the home.
We then masked and taped the doors, shrubs, windows and other surfaces t protect from any overspray. We then primed the home nd after did a thorough inspection and walkthrough.
Update: August 12th
We are almost finished at Mrs. Mulkanis home in Tierra Santa. Robert is finishing final trim colors.