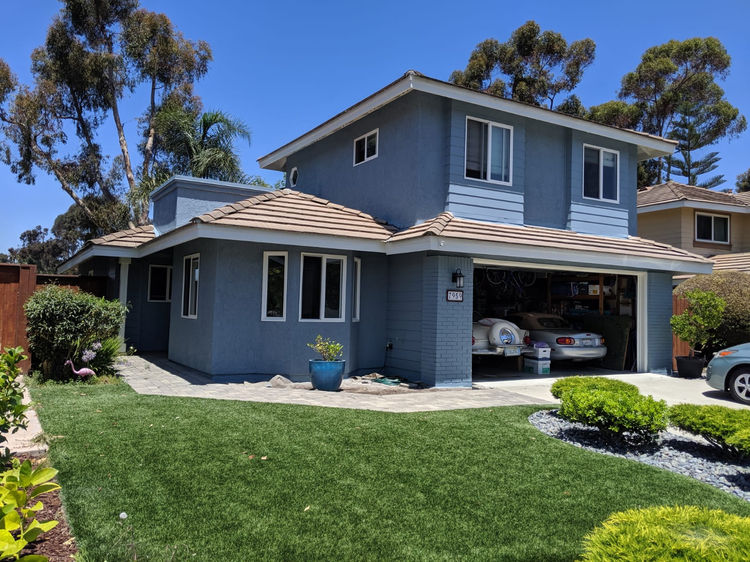 BBB Accredited Business.
A+ Rating
100% Financing,
No Money Down Get
Prequalified In Minutes
Over 19 Years Of Experience
Licensed , Bonded Insured
Thousands of customers all
over Southern California
Questions to Ask your Chula Vista Painting Contractor
To get best painting services, it is imperative to choose reliable painting contractors in Chula Vista, CA. If you want to ensure that you have selected the right one, do not forget to interview them. You can ask these questions before selecting painting company –
· Is the company insured?
· Can they provide current copy of their certificate?
· Are they currently licensed, in their own name?
· Do they have several references?
· Do they charge you money up front?
· Do they have a guarantee?
· Do you trust them at your home? If yes, then for how long have they been in business?
· Do they have an official place of business?
· Do they have their own painters or they sub out their work?
· Do they stay on a schedule?
· Do they work on other houses at the same time as yours?
· Do they use the highest grade of paint? Do they water it?
Remember, if you will ask these questions, your selection will be reliable undoubtedly.
If you are in search of a reliable house painter in Chula Vista then Genesis Home Improvements is the go for option for you. Today, they are area's largest and most trusted painting company. They are insured, licensed, and bonded painting contractors. Moreover, they are ranked #1 in the industry for Coolwall installations for many years since their inception. To know more about Genesis Home Improvements , Chula Vista Painters, feel free to visit our website. You can choose them for top-quality exterior house painting, residential , quality paint, with lifetime guarantees.