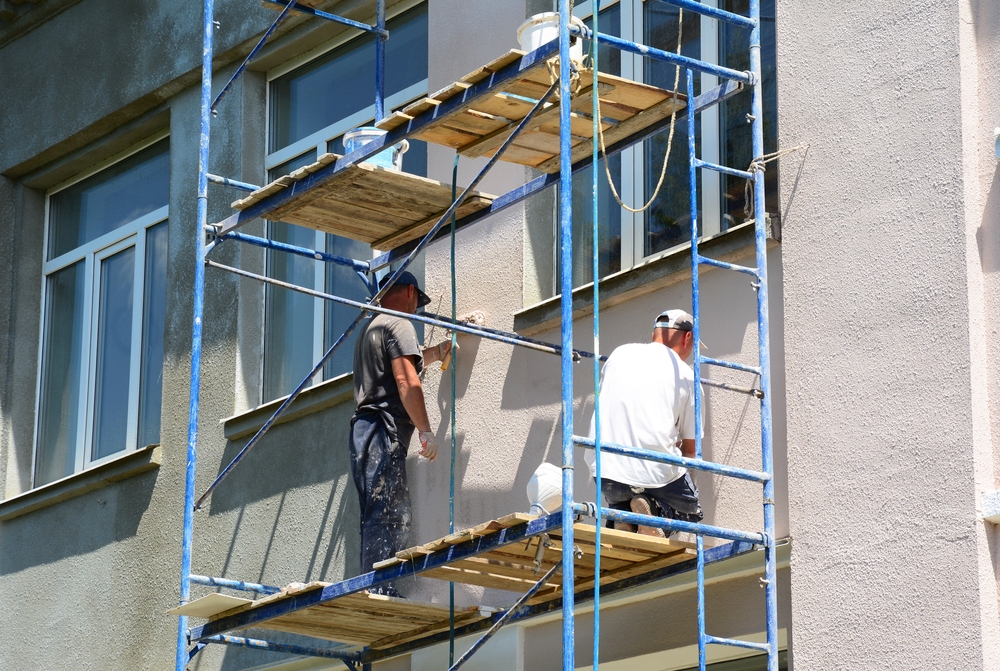 BBB Accredited Business.
A+ Rating
100% Financing,
No Money Down Get
Prequalified In Minutes
Over 19 Years Of Experience
Licensed , Bonded Insured
Thousands of customers all
over Southern California
How is your home looking these days? How are your windows, roof, exterior paint, and stucco holding up? At Genesis Home Improvements, we help homeowners with a wide variety of home repairs. One of the biggest issues we've noticed many homeowners in San Diego have been having are damages to their stucco. In our latest blog, we go over stucco moisture damage: the causes and solutions.
Cause of Damages in Your Stucco
Stucco damage can be caused by several factors. These factors include improper installations, prolonged exposure to water, or living in areas close to the coast. There is a lot that goes into proper stucco applications. It is vital to work with an expert to ensure that your stucco is applied appropriately to reduce your chances of having any issues in the future. Additionally, an expert installer will be sure to use quality stucco materials made with durability and longevity in mind. Prolonged exposure to water is often caused by leaks that go undetected or flooding that isn't remediated in a timely manner. Homes close to the coast have a high risk of experiencing damages to their stucco. Coastal areas experience high levels of humidity. This, in turn, causes homes to retain excess water, ultimately resulting in damaged stucco. Homes in San Diego are especially susceptible to stucco damages. It is vital to consider exterior products that will help protect your home and prevent any moisture absorption.

Signs of Stucco Damages
There are many signs that indicate your home's stucco needs addressing and repairing. These signs include:
-Cracks in your stucco
-Bulging in the stucco wall finish
-Missing stucco materials
-Staining, either white hazy streaks or dark splotches
It's important to reach out to an expert in order to resolve your issues and prevent further problems down the line. Issues that follow include, rotting wood frames and mold growth. Get ahead of it before it transpires into an even bigger nightmare.
Stucco Repairs & Protection
If any of the signs above apply to you, you may be wondering what to do next. As mentioned, it is vital to reach out to an expert repair company as soon as possible. An experienced home improvement team will be able to address your issues, pinpoint the source of your problem, and map out the scope of the damage done. Afterwards, your team of professionals will effectively repair the damages and apply materials to prevent it from happening again in the future. There are several ways to go about repairing your home's exterior and preventing stucco-related damages. A great solution is an exterior coating like Tex-cote Coolwall. Tex-cote Coolwall is an amazing alternative to traditional paint. It not only makes your home look beautiful, but it serves as defensive barrier for your home's stucco. It is incredibly durable and resistant. It is resistant to both water and heat, which is perfect for homes in Southern California. Unlike traditional paint, you never have to worry redoing your home's stucco and exterior coating again in the future. It's a one-time deal with an amazing lifetime warranty.

Expert Home Improvement Company in San Diego, CA
So, what do you say? Are you ready to begin repairing your home's exterior? Whether you're currently dealing with damages to your stucco or want to get ahead of it before anything happens, we are here for you. At Genesis Home Improvements, we are dedicated to helping homeowners make the most of their homes and keep it protected. We offer a list of excellent products like Tex-cote coolwall and expert services to match. Let's get to it, call us at (858) 792-9444 or click here for a free quote!