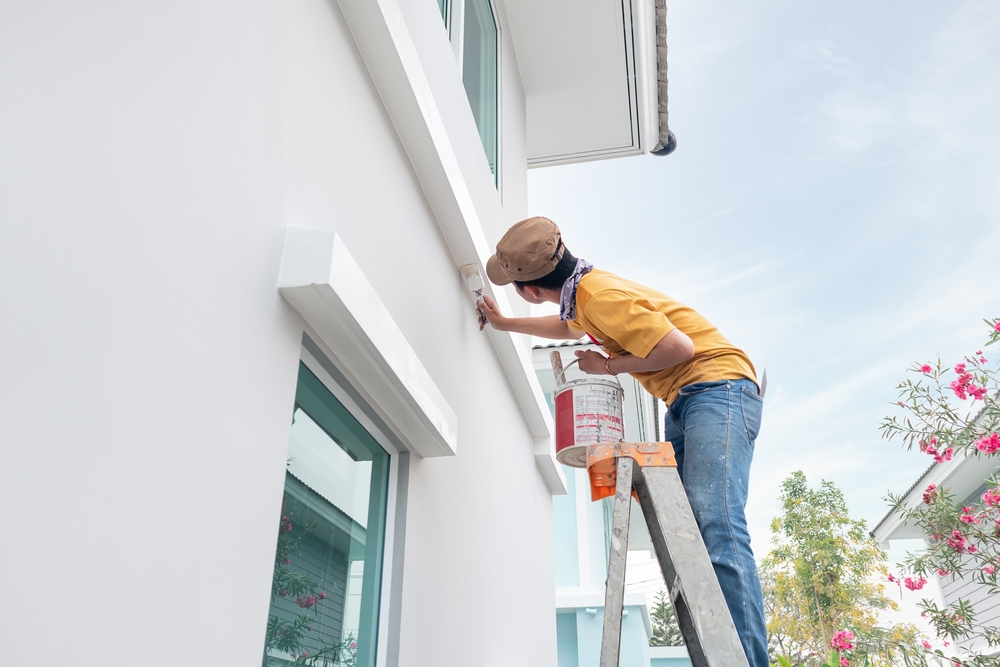 BBB Accredited Business.
A+ Rating
100% Financing,
No Money Down Get
Prequalified In Minutes
Over 19 Years Of Experience
Licensed , Bonded Insured
Thousands of customers all
over Southern California
Painting your home is a great way to revamp your home. And now, with Texcote coolwall you can enjoy a brand-new look and amazing energy-efficiency features. Texcote coolwall is the latest exterior coating technology on the market that's unlike anything you've ever seen before. All across southern California, homeowners redoing their exterior coating are using Texcote coolwall over traditional paint.  In this article, we share the benefits of Texcote coolwall and why you should use it for your home makeover project.
What is Texcote Coolwall?
Texcote coolwall, short for Textured Coating of America, is a phenomenal exterior coating material that provides homeowners amazing benefits. Like paint, texcote allows you to customize your home with a wide selection of colors. However, unlike traditional paint, it serves more purpose than one. It allows you to enjoy a more energy-efficient home. Additionally, it's significantly more durable and longlisting than your average paint product. Continue reading for details!
Customize Your Home the Way You Want
Redoing your home's exterior coating is a great way to revitalize your home and make it more Y-O-U! Texcote coolwall allows you to customize your home the way you want. Texcote coolwall comes in a wide variety of colors. Whether you want a minimalist look or something on the maximalist end, there's no doubt you'll find a color fit for you.
A Durable and Long-lasting Exterior Coating
It's no secret that painting jobs can be costly. It's important to select a high-quality exterior coating formula to ensure your investment goes a long way. Texcote coolwall is a durable and long-lasting exterior coating that is well worth using. It is five times thicker than ordinary paint. Due to its amazing formula, it's able to withstand high-temperatures and pro-longed exposure to the elements. Texcote is fade, chip, and peel resistant. With texcote, you can be sure that you're new exterior coating stays new for many years to come.
Helps Keep the Heat Off Your Home
Texcote coolwall allows you to customize your home and enjoy your new look with peace of mind. Its advanced formula allows for unmatched durability and long-lasting wear. Additionally, it also allows for amazing energy-efficiency capabilities. Texcote coolwall has tiny heat-reflective material that works to keep the heat off your home. According to by the U.S. Department of Energy's Oak Ridge National Laboratory, Texcote coolwall can help reduce your energy use by up to 22%. In other words, texcote coolwall can allow you to maintain a more temperate-controlled home and save you money on your monthly electric bills. Who doesn't love some savings?
Texcote Coolwall Applications
Texcote coolwall is a remarkable coating technology. It comes in many colors, is extremely durable, and provides energy efficient features. If you're ready to get started on your exterior makeover, texcote coolwall is the product to use. At Genesis Home Improvements, our team is well-versed in all things texcote coolwall. Our team has been highly trained in applying texcote coolwall so that homeowners can enjoy its benefits fully. Reach out to one of our experts today to learn more about products and services! Call us at (858) 792-9444 or click here for a FREE quote!