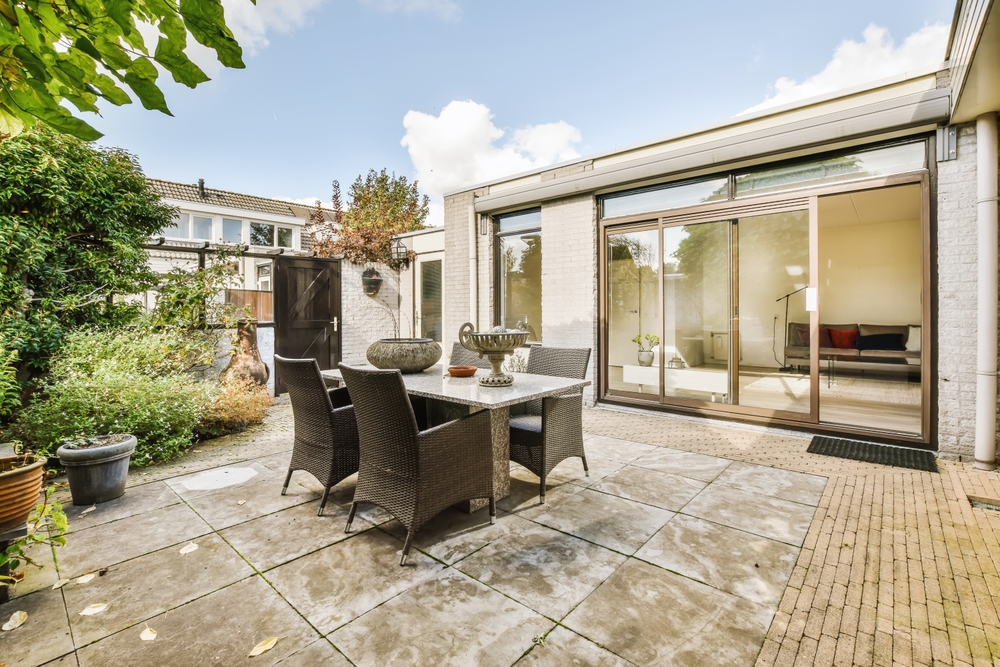 BBB Accredited Business.
A+ Rating
100% Financing,
No Money Down Get
Prequalified In Minutes
Over 19 Years Of Experience
Licensed , Bonded Insured
Thousands of customers all
over Southern California
New patio doors can make a world of a difference in your home. Patio doors are the gateway to your indoor and outdoor spaces. Getting a new patio door can be a lot of fun but it can also a bit overwhelming. With so many patio doors to choose from, you may find it difficult to zero in on the patio door set that's right for you. In this article, we share top 3 things to consider when buying a patio door.
Space & Size Constraints
When shopping around for new patio doors, it is important to take a step back and consider any constraints you may have, from spacing to sizing. Once you have done so, you can determine which patio door style is right for you. The top two patio door styles on the market are sliding and French patio doors. Sliding patio doors are ideal for homeowners looking for a space-saving patio door solution. Since they don't take up additional space to operate, you don't have to worry about clearing anything out of the way. Sliding doors stay within main frame, allowing for easy access with a simple swipe to the side. On the other hand, French patio doors are perfect for homes with room to spare. They open outwards, giving off a grand and elegant look.
Patio Door Material
Once you've determined which patio door style is right for you, the next thing you want to consider is the type of material you want your patio doors to be made out of. There are several types of patio door materials available including, wood, aluminum, steel, vinyl, and fiberglass. Each material has its own set of pros and cons. Reaching out to your local patio door replacement company, can help you sort the differences between them. Typically, however, the best patio door material that offer the most benefits at cost-effective prices are those that are made of vinyl.
Patio Door Features
Style and materials used are important things to consider when selecting new patio doors. Other things to consider are additional added features. Modern patio doors aren't made like they use to. They can come with multiple added features, from enhanced insulation features to better security measures. Modern patio doors can be set with multiple-pane glasses, gas inserts, heat-reflective coatings, sound-proof glasses, enhanced locking mechanism, and ultra-durable door frames.
Patio Door Replacements in San Diego, CA.
Ready to upgrade your existing patio doors with a fresh new set of doors? Contact the home improvement experts at Genesis Home Improvements. We specialize in helping homeowners implement worthwhile upgrades that allow them to enjoy their home's better and make better use of it. Connect with one of our team members today. Call us at (858) 792-9444 or click here for a FREE quote!