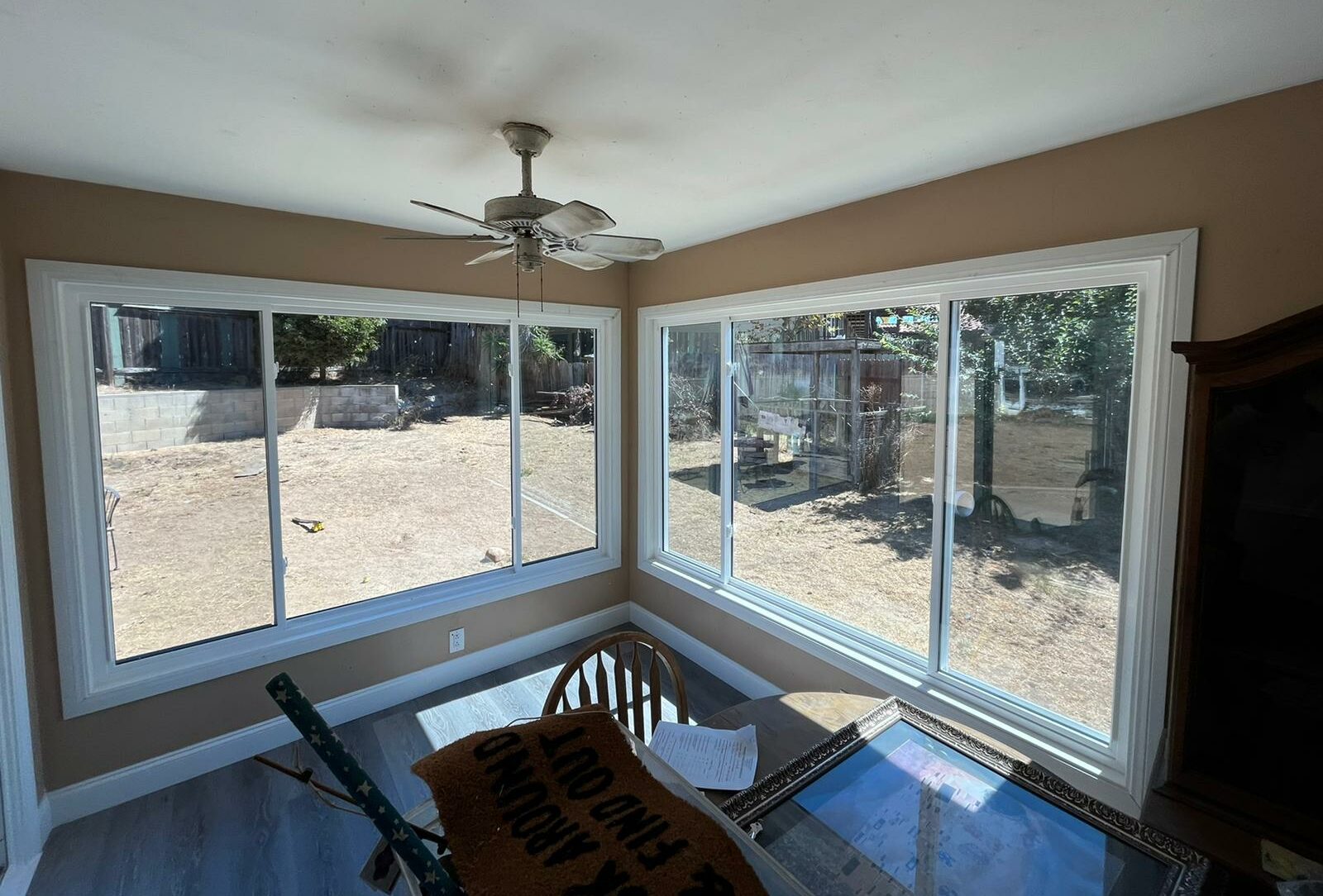 BBB Accredited Business.
A+ Rating
100% Financing,
No Money Down Get
Prequalified In Minutes
Over 19 Years Of Experience
Licensed , Bonded Insured
Thousands of customers all
over Southern California
The windows in your house do a lot; they help with the design and style of your home, provide protection from the elements, and provide indoor comfort. We can sometimes take our windows for granted. If you are considering a window replacement project, take a minute to consider these top 4 reasons to choose vinyl replacement windows.
1) Exceptional Energy Efficiency
If you want your home to be warmer in the winter and cooler in the summer, vinyl, dual pane windows offer energy-efficient options that will keep your home comfortable. Vinyl windows are great at providing a consistent temperature in your home year-round. They seal tightly to keep the temperatures you want in your home and the ones you do not out. When you choose vinyl replacement windows, your home will save energy and energy costs.
2) Extreme Durability
Genesis Home Improvements installs Anlin Vinyl Windows that are built to act as an energy-saving barrier to perform well in demanding hot and cold climates. They are also engineered to reduce exterior noise and keep your home safe and secure. Our vinyl windows and patio doors are tested for quality, strength, and high-quality insulation performance.
3) Low-Maintenance
Once you've installed your vinyl windows, there's very little maintenance required. Soap and water will keep your vinyl frames looking their best if they get dirty. Our exterior vinyl window finishes are developed with paint that gives you long-lasting color that does not require re-painting.
4) Double Lifetime Warranty
Anlin extends a Double Lifetime Warranty on their high-performance vinyl windows, meaning you receive a lifetime warranty, and so does the next owner if you decide to sell your home. Parts, labor, and glass replacement to make covered repairs will be free of charge to you and your home's next owner.
Comfort, strength, and peace of mind are great benefits when considering vinyl windows for your home. At Genesis Home Improvements, we help you choose the best vinyl windows for your home and ensure they are installed correctly and effectively. To begin your vinyl window replacement project, call us at (858) 792-9444 or click here for a free quote!