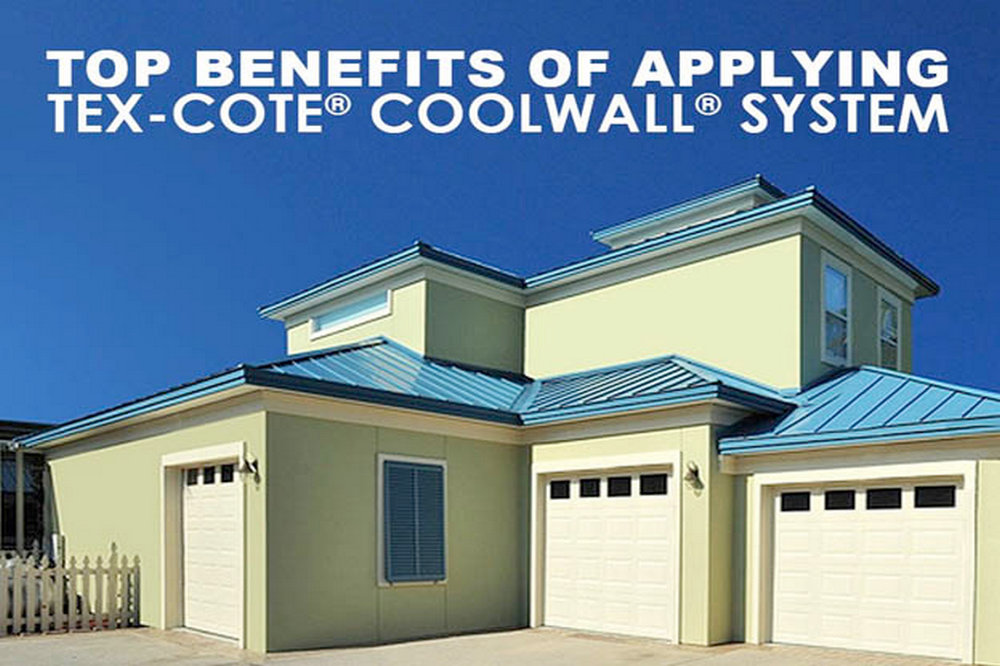 BBB Accredited Business.
A+ Rating
100% Financing,
No Money Down Get
Prequalified In Minutes
Over 19 Years Of Experience
Licensed , Bonded Insured
Thousands of customers all
over Southern California
What is Coolwall?
If you've been looking at your home's exterior and think it could use a makeover, consider applying a coat of color. This is one of the most eye-catching and affordable ways of creating a striking design statement that is unique to your home. At Genesis Home Improvements, we offer TEX-COTE® COOLWALL® exterior coating in San Diego, CA, that can boost your home's value and curb appeal.
Here are its features and benefits:
Superior Energy Efficiency
Our TEX-COTE COOLWALL products have reflective properties that can reduce heat transfer. They can help improve your home's comfort levels without relying too heavily on your air conditioning system. With this coating solution, you can enjoy higher energy savings.
Enhanced Aesthetics
Your exterior coating in Temecula, CA, should match or beautifully contrast all other design details of your home. Get the right shade by browsing our extensive collection of colors and finishes to complement your home's style. They are resistant to peeling and fading. As these colors last longer than regular paint, you won't have to worry about maintenance and repainting.
Impressive Durability
Aside from its resistance to fade and UV rays, our TEX-COTE COOLWALL system can also prevent water penetration. This feature is especially ideal for homes in moist and humid climates. With its durability, your home will be free from discomfort caused by drafts and leaks
Extensive Warranties
We believe so highly in the quality and performance of our products that we guarantee them with the most extensive manufacturer warranties in the industry. When you choose our solutions for exterior coating in Chula Vista, CA, you are protected from product defects and subpar workmanship.
These are only some of the many benefits you can enjoy when you choose our exterior coating solutions. As experts, we fully understand the value of having an energy-efficient and beautiful home. We can help you achieve this using our exclusive coating systems and expert application. Call us today at (858) 792-9444 to learn more about our products.