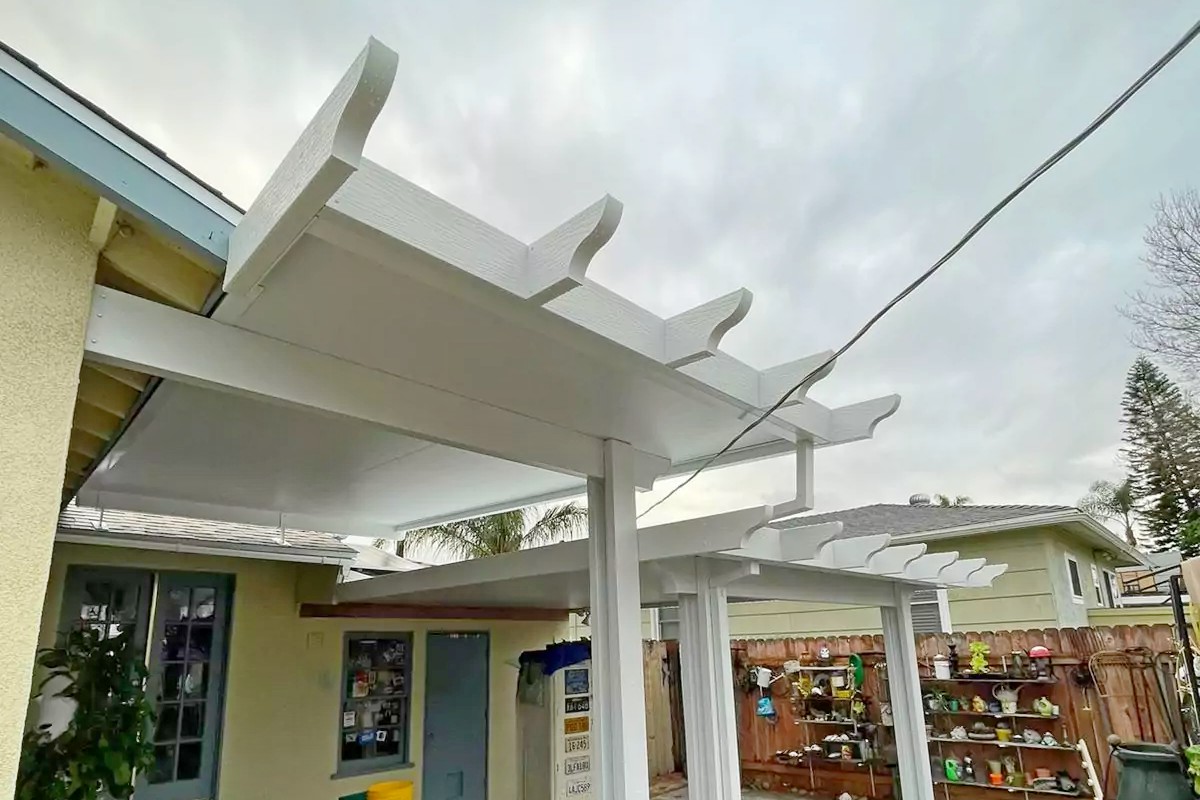 BBB Accredited Business.
A+ Rating
100% Financing,
No Money Down Get
Prequalified In Minutes
Over 19 Years Of Experience
Licensed , Bonded Insured
Thousands of customers all
over Southern California
Patio covers are an excellent investment. They allow homeowners to enjoy their patio area like no other. Patio covers can help facilitate many amazing backyard hangs. Whether you are looking to create the ultimate hangout space for yourself or for your whole family and guests, there's no question that installing a patio cover is the way to go. In our latest blog, we share why patio covers are essential for California homes.
Protect Your Home
Patio covers make for great home additions for many reasons. One of the biggest benefits of having a patio cover is having the added protection against the elements and UV rays. From blistering hot days to torrential downpours, you can effectively keep the bad weather from contacting your patio area and furniture. With the added protection, you can be sure to enjoy your patio setup and gear without worrying about premature wear.
Enhance Your Patio Area
Patio covers are a great solution to keep your patio area protected. And with that, they are also excellent for affording homeowners' access to their patio area whenever they want, rain or shine. The beautiful thing about getting a patio cover is that you can either select a pre-designed one or create a design that fits your wants and needs, both in function and style. Enhance your patio usability and aesthetic with a new patio cover.  The possibilities are endless when it come creating the patio cover of your dreams.
Increase Your Home's Property Value
A patio cover is a gift that keeps on giving. While you may be a bit hesitant to make such a big purchase, have peace of mind. Patio covers are home additions that can help boost your property value. So, while you can reap the benefits of a patio cover immediately after installation you can also reap them if you ever choose to sell.
Patio Cover Installation Experts
Patio covers are one of the top home improvement projects among homeowners today. They allow homeowners to protect their home, enhance their patio area, and increase their home's overall value. If you interested in installing a patio cover in your home, feel free to reach out one of our home improvement experts. We can address any concerns or questions you may have and create your very own patio cover. Call us at (858) 792-9444 or click here for a FREE quote!