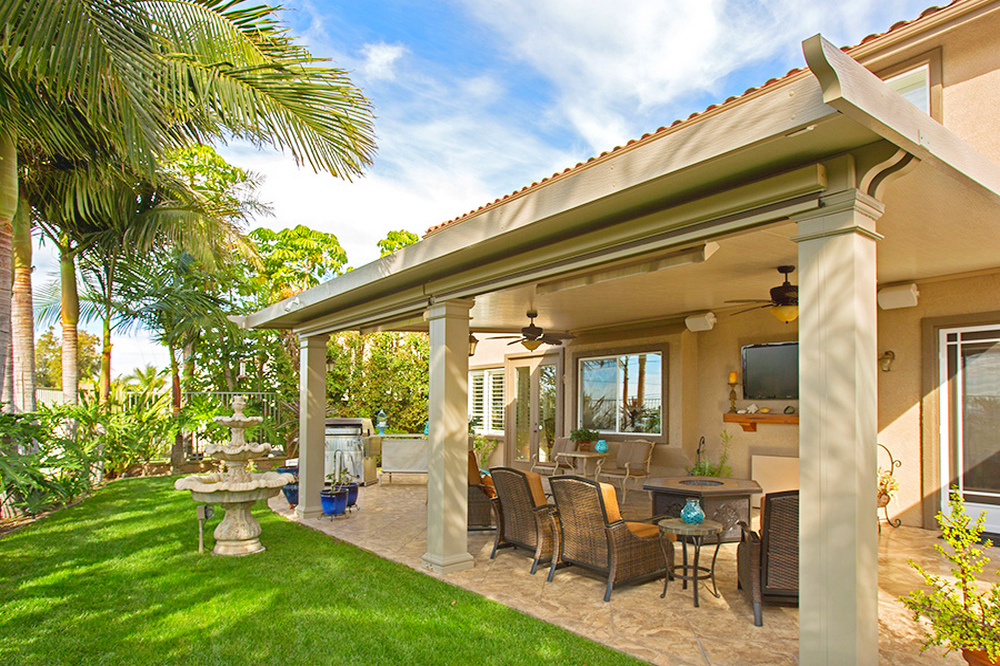 BBB Accredited Business.
A+ Rating
100% Financing,
No Money Down Get
Prequalified In Minutes
Over 19 Years Of Experience
Licensed , Bonded Insured
Thousands of customers all
over Southern California
Summer is the time of the year when people enjoy spending time outdoors with family and friends. However, the sun's rays can be harsh and rain can unexpectedly spoil outdoor gatherings. This is where a patio cover comes in handy. A patio cover is a structure that covers the patio area and provides protection from the elements. In this blog post, we will discuss why you need a patio cover for the summer.
Provides Protection from the Sun
One of the main reasons to invest in a patio cover is to protect yourself and your loved ones from the damaging rays of the sun. Prolonged exposure to the sun can cause sunburn, skin damage, and even skin cancer. A patio cover offers shade and reduces the amount of UV radiation that reaches your skin. This means you can enjoy your time outdoors without worrying about sun damage.
Keeps You Dry during Rainy Season
Summer is also the season for rain. While rain can be a refreshing change, it can also ruin outdoor gatherings. A patio cover provides a dry area to sit and relax even during a downpour. You can still enjoy the fresh air and greenery without getting wet.
Protects Your Outdoor Furniture
Outdoor furniture is prone to damage from exposure to sun and rain. A patio cover protects your furniture from the elements, preventing it from fading or becoming waterlogged. With a patio cover, your furniture will last longer, and you will not have to replace it as often.
Increases Home Value
A patio cover is an investment that can increase the value of your home. Homebuyers look for outdoor spaces that offer both functionality and aesthetics. A patio cover adds both to your home, making it more attractive to potential buyers. In addition, a patio cover can increase the usable square footage of your home, which can also add to its value.
Enhances Home Aesthetics
A patio cover can enhance the overall aesthetic of your home. You can choose from a variety of materials and designs that match your home's style and architecture. A patio cover can also be a beautiful addition to your backyard landscaping. It can be used as a focal point or an extension of your indoor living space.
Adds Privacy
A patio cover can add privacy to your outdoor space. It creates a cozy and intimate area where you can relax and unwind without feeling exposed to the neighbors or passersby. You can add curtains or shades to the sides of the patio cover to create a more private space.
All in all, a patio cover is a great investment for the summer season. It provides protection from the sun, keeps you dry during the rainy season, protects your outdoor furniture, increases home value, enhances home aesthetics, and adds privacy. With so many benefits, a patio cover is a smart choice for anyone who loves spending time outdoors. Need a patio cover for your home? Genesis Home Improvements is here to help! Reach out to one of our experts today to learn more about our patio cover products and services! Call us at (858) 792-9444 or click here for a FREE quote!