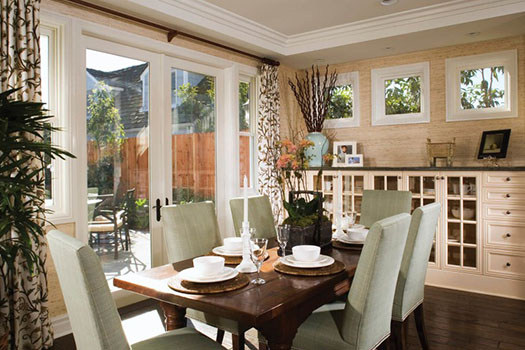 BBB Accredited Business.
A+ Rating
100% Financing,
No Money Down Get
Prequalified In Minutes
Over 19 Years Of Experience
Licensed , Bonded Insured
Thousands of customers all
over Southern California
French doors are a type of door made up of two outward-opening side-by-side door panels. It is typically made out of wood or metal and is often used as a main entrance to a home or patio. The doors usually have a glass panel at the top, allowing light to enter the room while still providing privacy.
Why should you add a French door to your home?
Adding French doors to your home can create a beautiful and inviting entryway, as well as providing increased natural light and ventilation. French doors can also help add to the overall aesthetic of a home, and they can be used in a variety of spaces, such as patios, decks, sunrooms, and other outdoor living areas. French doors can also add to the overall energy efficiency of a home, as they allow natural light to enter the space, reducing the need for artificial lighting.